History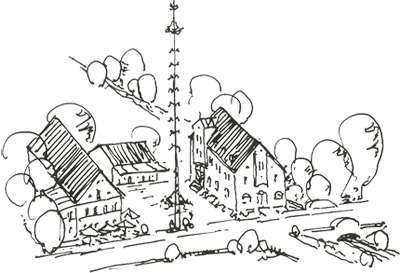 Predating the origins of Goldach village
Alter Wirt was the first house in the local area, with its history beginning before even the founding of Goldach village. Its only neighbour for some time was the Kalkofen (in about 1860), standing right next door.
The history of the "Alter Wirt" began, before the village of Goldach was even founded. The only house at that time was the Kalkofen (in about 1860) right next door.
1851 - Ulrich Grabmüller built the house.
1860 - His daughter Johanna and her husband Alois Soellner bought the house.
1865 - Johanna and Alois Soellner submitted a plan to build a new restaurant. The plan was made by Josef Strobl, a building contractor in Erding.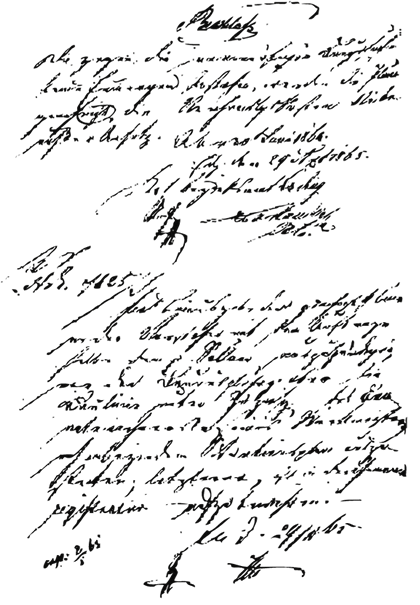 Foundation of Goldach village
in 1871
Johanna and Alois Soellner sold the estate to Benedikt and Maria Hoess for 8700 Gulden. For the first time the village named "Goldach" was noted in the land registry- with the restaurants address Goldach No. 1.
1880 - The estate became an object of speculation and the owners changed often.
Actienbrauerei Freising (Freising Brewery)
purchases the Alter Wirt
1884 - Freising Brewery bought the estate by auction.
1914 - Countess Sophia von Moy de Sous, née Arco von Steppberg, bought the extended estate.
Excellent Restaurant
famous in Freising and beyond
1937 - Simon and Therese Abstreiter leased "Alter Wirt", a restaurant serving food produced on site from their own butchery and farming.
1955 - Simon and Therese Abstreiter bought the estate from Ernst Graf Moy.
1971 - The restaurant "Alter Wirt" was leased by the brewery "Gräflich von Moy'sche Hofbräuhaus" in Freising.
1988 - Heinz Kirchbauer and his wife Andrea leased the restaurant.
1993 Christa und Albert Graf built the hotel "Alter Wirt". Until 2000, the hotel is managed by Heinz and Andrea Kirchbauer.
2001 The son of Christa and Albert Graf, Bernhard Graf, took over the management of the hotel.
2011 Stefan Fuß re-opened the restaurant "Alter Wirt" in January after modernisation and renovation. One major highlight and a great honour was his achievement of the bib gourmand award. 
In November 2016, Violanda Aliu took over the restaurant, focussing on traditional  bavarian cuisine and international delicacies.
Paying honour to our hotel's historical value was a priority in our 2017 renovation. We endeavoured to keep the individual charm of "Alter Wirt", and are already receiving compliments from our guests for the new interior and more comfortable, relaxing atmosphere.